The
most populous city in Canada
, Toronto, is also a booming financial center. Not to mention, this city has grown immensely over the past few decades, likely due to its favorable location along Lake Ontario and its ideal weather conditions for farmland.

If you just bought some downtown Toronto real estate or are still perusing the listings, chances are you will need a solid interior designer to transform your new house into the home of your dreams. Designing your interior can be challenging, but hiring a local designer will help you through some of your more significant decisions.

It's important to remember to ask potential designers for referrals and to see examples of their work before hiring them for the job. Knowing what you want for your home and finding a person that can achieve your preferred aesthetic will eliminate potential issues. Keep reading for a list of interior decorators and design firms local to Toronto to get you started on your next project.
Toronto Interior Design Group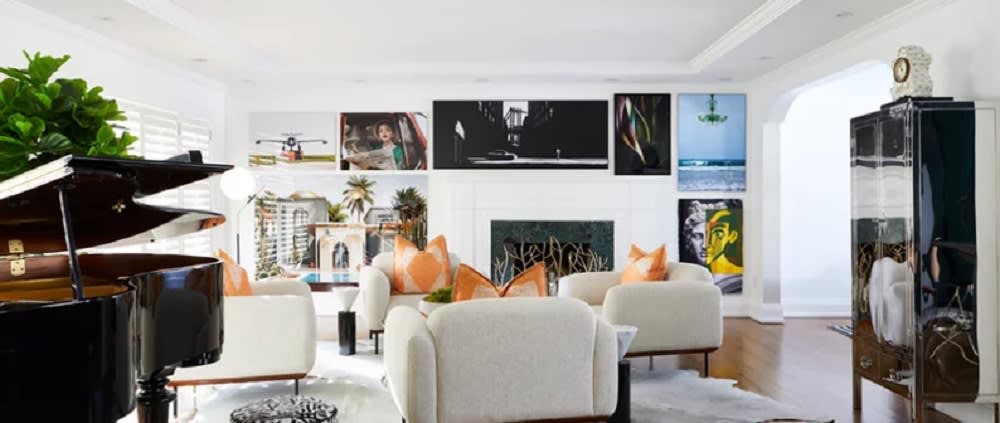 Image courtesy of Toronto Interior Design Group
Selecting the right interior designer or firm will depend on what you hope to accomplish with your home. Maybe when you selected your house from downtown Toronto homes for sale, you chose one that needed a complete interior overhaul. If that's the case,
Toronto Interior Design Group
may be the firm for you.
Designers at Toronto Interior Design Group offer a wide range of services like developing floor plans during the design phase, facilitating permits and zoning during construction, furnishing appliances and hardware, and completing project management. Many interior designers focus on achieving a specific aesthetic, while Toronto Interior Design Group accommodates many different styles and home types. Whether you are hoping for a more contemporary look in your downtown Toronto real estate or for something traditional, Toronto Interior Design Group may be the right choice.
Elizabeth Metcalfe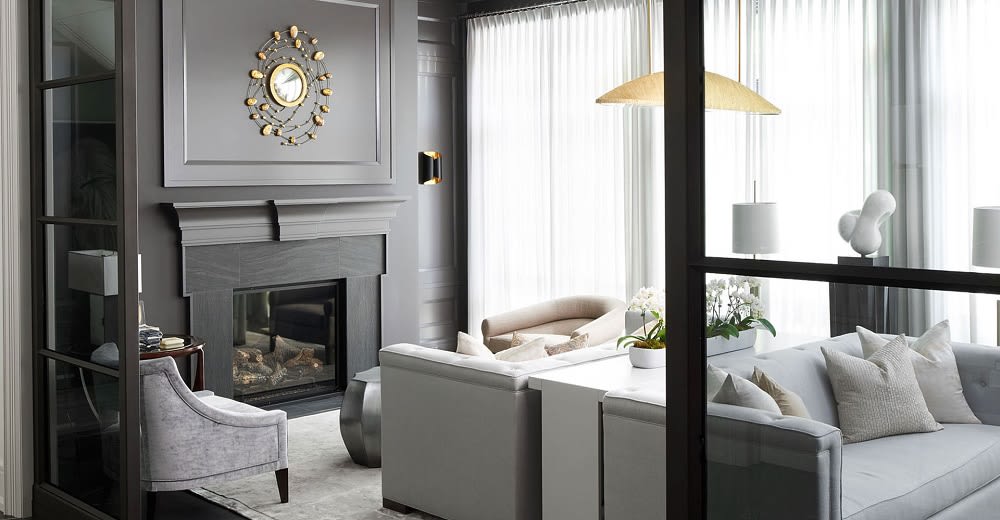 Image courtesy of Elizabeth Metcalfe
If you want to add a taste of modern luxury blended with classic style, the award-winning design firm
Elizabeth Metcalfe
is ready to help. Like Toronto Interior Design Group, Elizabeth Metcalfe can achieve any design, but all with the same underlying principles of elegance, luxury, and dramatic beauty. Each layout has unique details that set your home apart from all the others.
With Elizabeth Metcalfe, customers feel the personal connection between themselves and their designers, as they work one-on-one to ensure that clients feel inspired rather than overwhelmed. You and your designer will work as a team, and they will be personally involved in every decision made for your home throughout the process. The team at Elizabeth Metcalfe is determined to educate clients about the possibilities of their home by introducing them to new materials and designs. If you feel unsure about the interior design process, these designers will put your mind at ease.
Leventhal Vermaat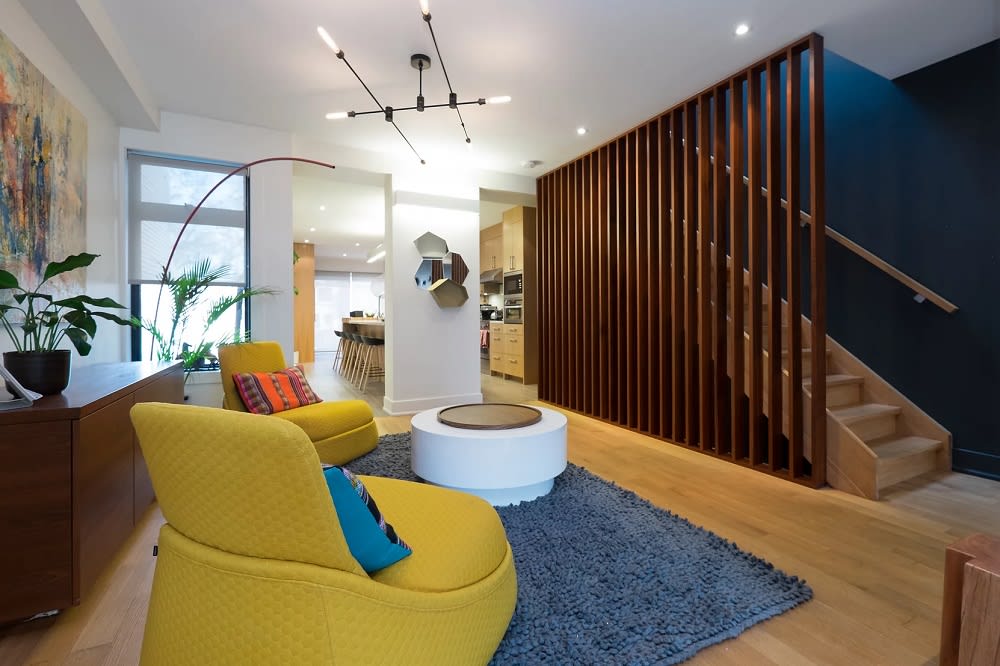 Image courtesy of Leventhal-Vermaat Design Studio
Continuing with a theme of a personalized experience,
Leventhal-Vermaat Design Studio
believes that no project is too big or small. Founded by a married couple in 2011, Leventhal Vermaat provides full-service residential and commercial interior design projects, specializing in custom furniture design. Adding that personal touch of Canadian craftsmanship is a great way to celebrate the local community within your downtown Toronto real estate design.
Like other interior designers in the greater Toronto area, Leventhal Vermaat emphasizes the client and will treat you as a vital part of the interior design process. They believe that "good design is forever," and they will make sure to incorporate that philosophy into your home. If you are looking for timeless interiors with custom, quality furniture that will last, stop in and see if Leventhal Vermaat is right for you.
Stylishome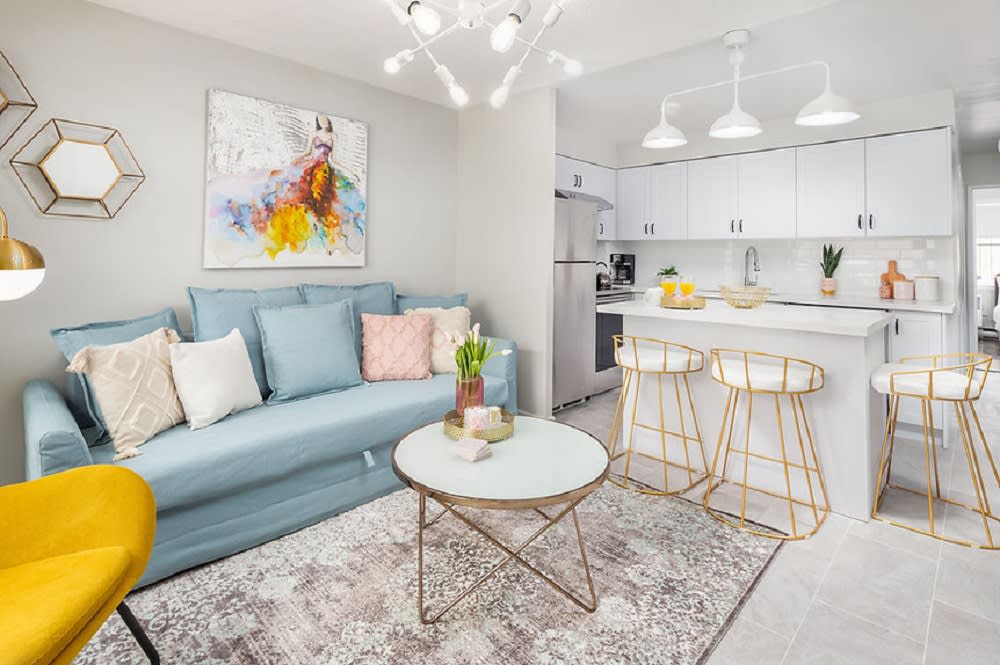 Image courtesy of Stylishome
In the relatively short time that
Stylishome
has been on the Toronto interior design scene, it has undoubtedly made a big splash. Like Toronto Interior Design Group, Stylishome provides a wide array of services, from custom home design to home styling. Because they are also an architecture firm, they can help with projects of any size, from large-scale remodels to updating kitchen appliances. They even perform real estate staging for downtown Toronto homes for sale for owners that want to show potential buyers all the possibilities of their home.
Since its inception, over 200 home and business owners have trusted Stylishome with their interior design needs. They accommodate a wide range of styles and have a portfolio boasting unique designs ready to change the look and tone of any home.
Laura Stine Interiors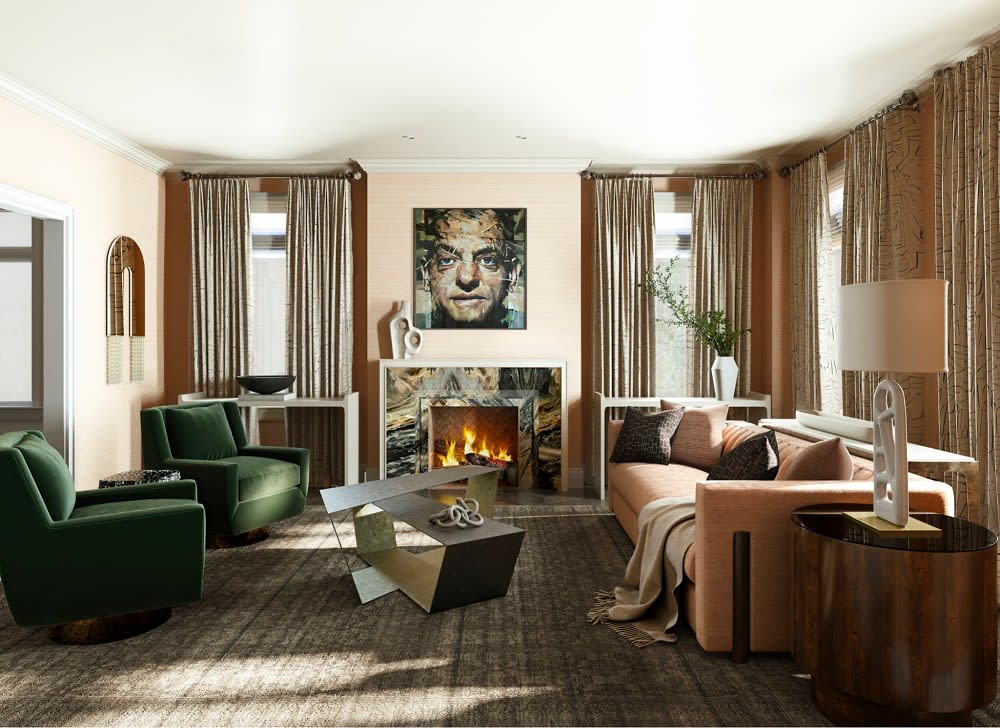 Image courtesy of Laura Stine Interiors
One principle of good interior design is achieving livable luxury, and
Laura Stine
knows how to make that happen. Not only do their clients get treated to well-crafted design, but functionality is a top priority. It can be challenging to strike a balance between form and function, as every homeowner should feel proud of their house's beauty and enjoy living in it daily.
While it's wise to consult an interior designer on the current trends, Laura Stine has a reputation for crafting timeless designs, so your interiors never feel outdated. Laura Stine and team is known for their attention to detail, uniquely personal approach, and understated luxury. For the past 15 years, Laura Stine and her team have received numerous accolades for their work. The 2021 House & Garden Awards named Laura Stine Interiors
the best interior design studio in Ontario
.
Looking for Downtown Toronto homes for sale?
Whether you're looking to stage your home for sale or need help turning your new purchase into your dream space, these designers are all incredible options. If you're ready to start looking for downtown Toronto real estate, contact
Valerie Gerardi
for guidance.