Toronto is known as one of Canada's most diverse cities. It is a popular spot for tourists and outdoor enthusiasts, as there are plenty of activities to experience and explore. If you're looking for some fun activities you can do throughout the year, try some of these options.
Year-round outdoor activities in Downtown Toronto
High Park Toronto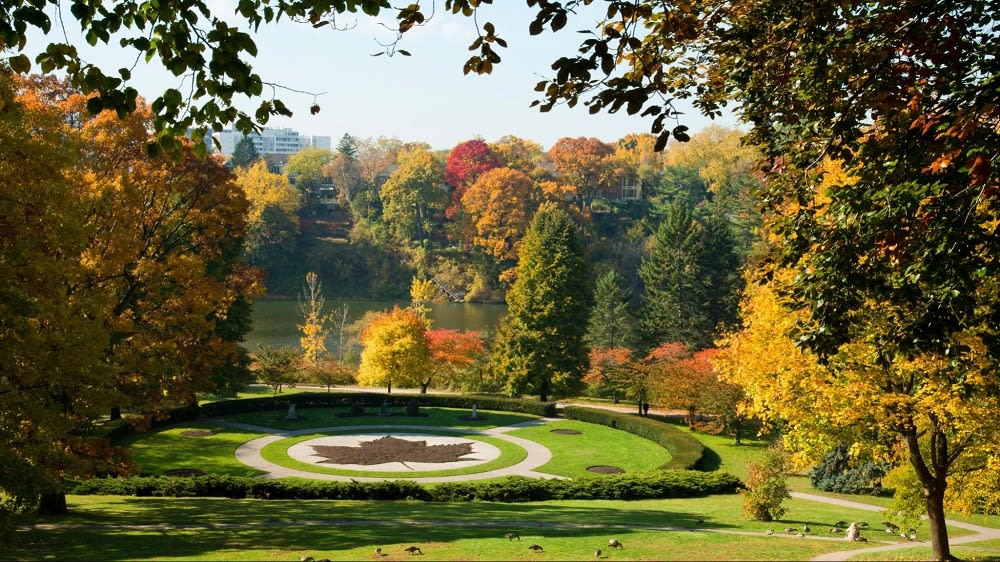 Photo courtesy of Conde Nast Traveler
High Park
is Toronto's largest public park and features several attractions, including a zoo, a gorgeous lakefront, updated sports facilities, and a few tasty eateries. Getting to the park is relatively easy with access to public transit, but if you make the drive, they have plenty of convenient parking available.
This park has a perfect combination of recreational activities and natural features. Those looking to connect with nature can take a walk or hike on the trails or set up a nice lunch in one of the picnic areas. Check out the blooming cherry blossoms near Hillside Gardens during the warmer seasons, or check out one of the fantastic outdoor Shakespearean performances for free.
The Docks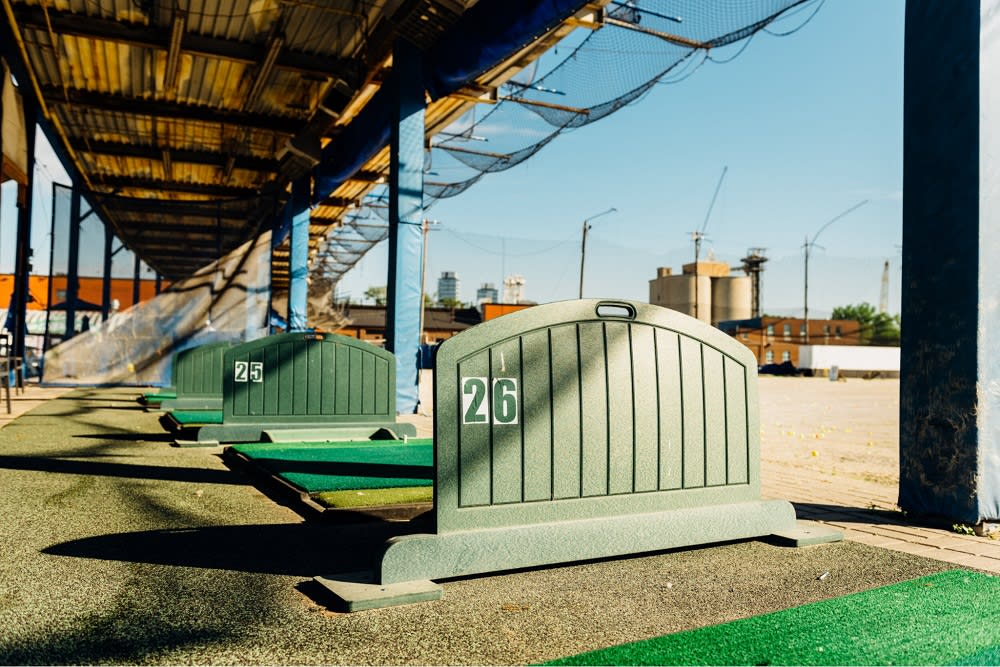 Photo courtesy of The Docks
Head over to
the Docks
, where you'll get to enjoy a relaxing time at the golfing range or the fully licensed patio, which has plenty for you to enjoy. The Dock is open all year round and is available for guests during the day or night. If you're visiting during the warmer months, you can soak in the sunshine while you hit the green or enjoy some delicious grub as you catch the latest game on one of the large-screen TVs.
As it gets colder, golfing stations are equipped with heaters to keep you and your guests nice and toasty during your visit. The driving ranges are designed for beginners and advanced golfers, and C.P.G.A.-certified instructors can offer lessons and assistance during your stay. If you're looking for a fun date night activity, feel free to catch a movie at the drive-in theater, which offers two movies for one price.
Franklin Children's Garden
Franklin Children's Garden
is an interactive garden for families located at Toronto Island Park. Inspired by Franklin the Turtle, this garden is a unique place for children to play, learn more about nature, and have an incredible adventure. There are several different park areas for your little one to explore. Explore the Little Sprouts Garden, where they can learn how to plant and harvest flowers and vegetables, with additional programs offered in the summer. The TD Storybook Place Amphitheatre hosts special shows and events that encompass great storytelling and incredible perforation arts if you're looking for a fun show. The Amphitheatre also hosts camp sessions and picnics as well.
For a more thrilling experience, the Hide and Seek Garden allows children to play in a vine tunnel or a treehouse, which is wheelchair accessible. You can also take a photo of your child with a sculpture of Franklin and visit Franklin's Pollination Station, great for learning about pollinators' crucial role in the environment. There is also a Turtle Pond featuring turtles, frogs, and other wetland critters that you and your child can observe.
Toronto Island Park
Toronto Island Park
, also referred to as the Toronto Islands, is a group of islands connected by bridges and pathways. You can easily access all of the islands by walking to each one. The park is only a 13-minute ferry ride from downtown, and boats leave from the Jack Layton Ferry Terminal at the foot of Bay St. and Queen's Quay.
People of all ages can find something to do on the island, whether swimming at one of the breathtaking beaches or biking, canoeing, kayaking, and boating. There's even an amusement park that's fun for all ages. For a peaceful experience, set up a picnic in the large grassy fields or take a walk on the nature path.


The Islands offer amazing views of Lake Ontario and the Toronto skyline during the summertime. There are three breathtaking beaches to choose from, including the family-friendly Centre Island Beach, Hanlan's Point Beach, clothing-optional, and Ward's Island Beach.


During the winter season, the open space and flat terrain of the Toronto Islands make it a great spot for cross-country skiing. There are ski rentals available from Mountain Equipment Co-Op, and you can also venture off and partake in snowshoeing. Another cool feature of the Islands is the natural skating rinks created from the frozen waterways and lagoons during this time of year. You will often see locals hitting the ice and taking advantage of this fun activity.
Riverdale Park and Farm
The
Riverdale Park and Farm
offers incredible views of Toronto's skyline along with a great number of green pastures to explore. The park is the perfect place to picnic as you watch the sunset and take in peaceful views of the horizon. Those looking to get active will appreciate that the park offers tennis, a running track, three multi-purpose sports fields, baseball diamonds, and an ice rink. West of the park, the farm is free to all guests and features rare breed farm animals. Guests have the opportunity to watch farmers in action as they spin wool into yarn and churn milk into butter. There is also a farmers market outside the main entrance from May through October.
The Harbourfront Centre
The
Harbourfront Centre
is a cultural hub constantly programming fun community fun events and is considered Canada's leading destination for contemporary culture. It is a place where creative minds come together, and new ideas are shared to inspire and support the future of Canadian artists. There are several types of festivals based on art, music, and even food that take place here throughout the year.
One of the Centre's year-long initiatives is Nordic Spotlights, which aims to highlight and explore the Nordic culture and strengthen the relationship between Nordic cultural sectors and other parts of the world. Some of those Nordic regions include Norway, Sweden, Finland, Denmark, and Iceland. The event features modern Nordic art and culture through performing arts, film, literature, and even culinary arts.


Outside of the many festivals held here, the Centre's activities include checking out the Power Plant contemporary gallery or going ice skating during the wintertime. There are also several music festivals and comedy shows during the year as well.
Toronto Zoo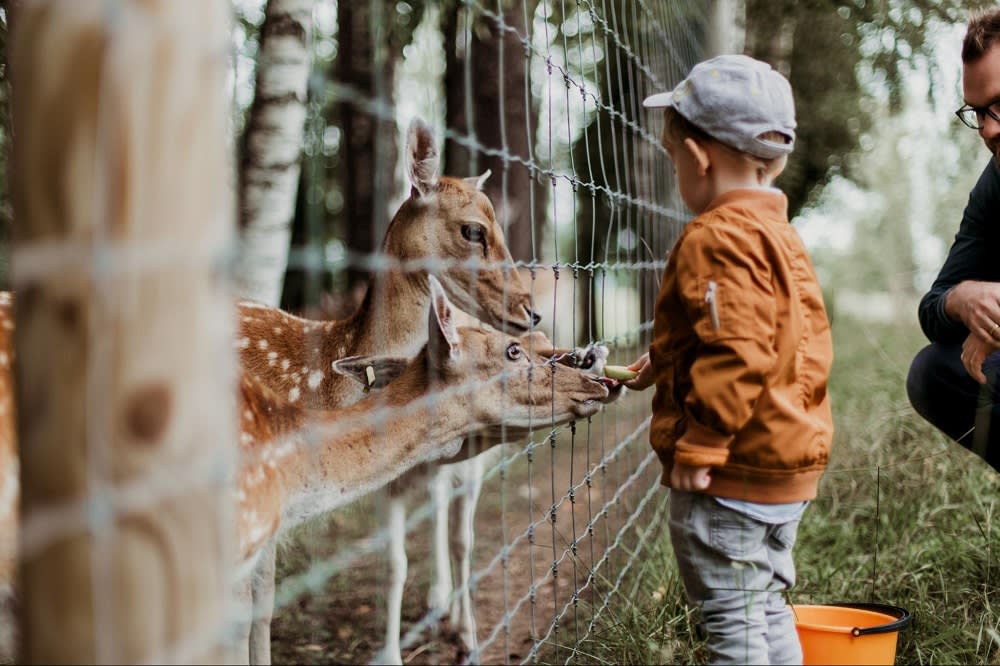 Come to the
Toronto Zoo
to experience excellence in sustainability, conservation, animal care, and science. During the spring and summer, you and your family can enjoy the zoo's many attractions, including the Conservation Carousel, the Zoomobile, and Splash Island. Those with an adventurous side should check out the Wild Rouge Zipline and Canopy Tour, where you can fly down a high-speed zipline into Rouge Valley and trek among the trees on tour. The Gorilla Climb Ropes Course is where brave risk-takers can swing, climb, and crawl on 26 different elements placed high off the ground.
As the weather gets cooler, enjoy the wintery trails at the zoo as you head over to visit the Canadian and Tundra animals in their natural habitats. In the Tundra Trek Outdoor Experience, you'll be able to view several polar bear habitats that also contain an underwater viewing area. The experience also includes other animals that thrive in the winter climate, such as Arctic wolves. If you're looking for a break from the chilly weather, head over to one of the four indoor tropical pavilions to get some proper warmth.
Scenic Caves Nature Adventures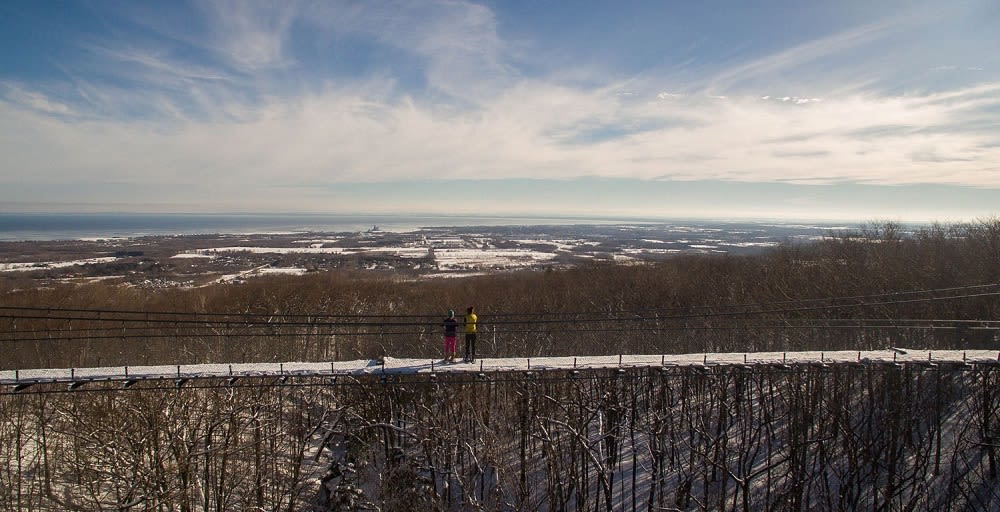 Photo courtesy of Scenic Caves Nature Adventures
Scenic Caves Nature Adventures
provides a riveting experience right in the heart of nature. Guests can explore these caves and crevices and learn more about the area's native folklore and ecosystem. It's also an excellent way to get your exercise in.
Go on a self-guided tour or have a tour guide lead you on your journey. There are different excursions on offer depending on the season. During the warm season, outdoor enthusiasts can go on the hiking trails, where they'll be able to walk through 370 acres of natural beauty. You can also take your family mini-golfing, which offers courses designed for all ages and a built-in obstacle course for another fun challenge.


When the winter season comes, surround yourself in nature and hit the snowy terrain as you go cross-country skiing on one of the three trails, which vary in difficulty. There is also snowshoeing, where guests can take in the scenery as they walk across Ontario's longest suspension bridge in snowshoes.


Living in a big city doesn't mean you should miss out on fun outdoor activities. Regardless of the season, there is much to do and experience near Downtown Toronto. Whether you're looking for a thrilling adventure, a fun time with the family, or a peaceful experience in nature, there is something here for you.
Want to purchase Toronto real estate?
If you're interested in Downtown Toronto real estate, contact realtor
Valerie Gerardi
for more information.